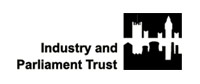 Industry and Parliament Trust
Established in 1977, the Industry and Parliament Trust (IPT) is a registered charity dedicated to promoting mutual understanding between Parliament and the worlds of business, industry and commerce for the public benefit. This is achieved by encouraging dialogue between legislators and wealth generators from all sectors of business. The IPT is independent, non-partisan and non-lobbying.

Specifically the IPT provides programmes of study, research, education and training in the organisation and practice of industry and commerce, and also of the administration of Government both within the United Kingdom and the European Union.
More information is available at
http://www.ipt.org.uk/